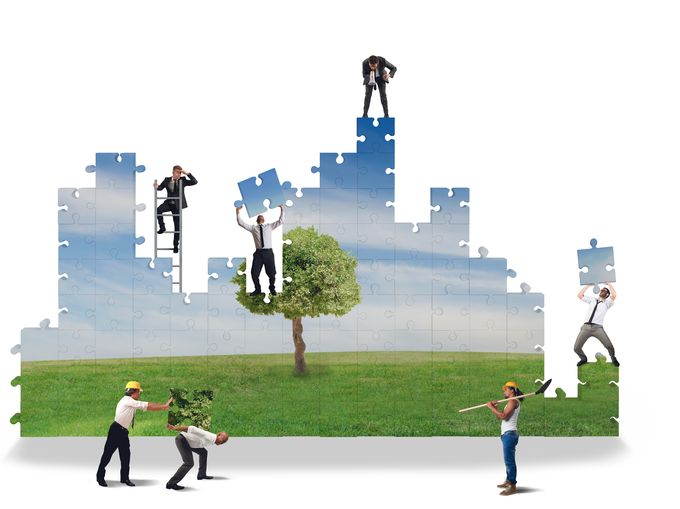 Fast-developing areas and green networks located in the Kolmenkulma, Tarastenjärvi and the Tampere City Region
The Tampere City Region is developing the Kolmenkulma and Tarastenjärvi industrial areas into Finland's first cleantech zone. The Kolmenkulma area houses companies which specialise in energy, waste management, constructed environments, industrial processes and transport solutions. These companies can cooperate in developing functional and logistical chains and in jointly utilising common services and energy networks. At Tarastejärvi, the close proximity of the Tarastenjärvi waste-to-energy (WTE) power plant and a highly effective waste sorting system will give added incentives to implement eco-efficient solutions.
The Tampere City Region is a vibrant centre of growth which, through its long history as a diverse centre of industry, has acquired a rich industrial heritage. It is also a region in which research and development, new innovations and green values have long been viewed as especially important. By combining the area's own resources and those provided by newly established and incoming companies and by tapping into the resources of the region's universities, research institutes and other educational organisations, the Tampere region can reach and maintain a high level of economic growth and develop into the nation's primary centre of innovation, a centre where the combination of fresh ideas and fruitful cooperation can create business opportunities and solutions also in the field of green technology.
The Tampere City Region is home to numerous innovation platforms which enable fruitful collaboration between actors from different fields and the creation and development of new business ideas and companies. Multiple projects are currently under way which incorporate or relate to green values and such values are also a key component in all urban planning - The City's urban planning process is eco-efficient and new development and planning projects offer diverse options and collaborative networks for the piloting and implementation of green technologies and green operational models. Examples of such opportunities include smart transportation and movement, digital services and open data, zero-energy building and various resource-efficient networks.
In the fall of 2015, as part of its INKA Programme (Innovative Cities Programme), Tekes awarded Tampere with an INKA-Awards prize for the City's long-term work in creating innovation platforms. As part of the INKA programme, Tampere is responsible for national cooperation in the creation of smart cities and industrial renewal. Many of the City's districts and areas are already functioning and further developed as innovation platforms (Vuores, Härmälänranta, Niemenranta, Tesoma, etc.). The implemented projects include innovative waste collection points, new LED technologies, new and innovative service ideas, novel and advanced building solutions (e.g. wood structures) and modern energy solutions.