TAMPERE CITY REGION - STRONG ICT AND MANUFACTURING SECTORS
The Region's highly developed ICT and manufacturing sectors provide the knowledge required for growth and development and a solid basis for a successful cleantech sector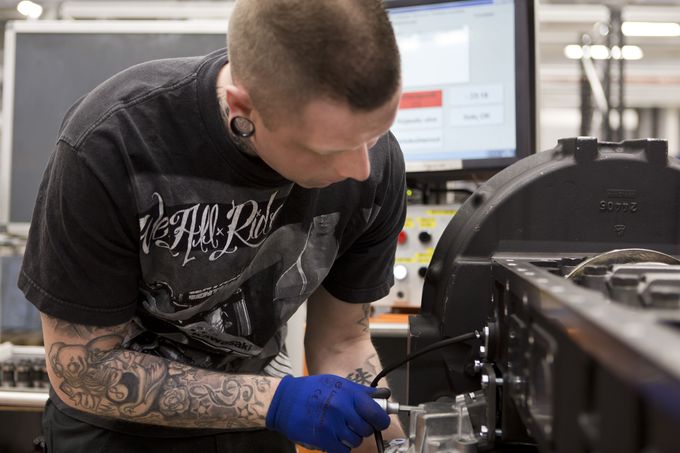 The Region's highly developed ICT and manufacturing sectors provide the knowledge required for growth and development and a solid base for a successful cleantech sector
The Tampere City Region has the second largest concentration of people in Finland and is the one experiencing the fastest growth in the country. It is best known for its strong ICT and manufacturing clusters. These sectors enable the city to be successful and prosperous and also provide industries with a solid foundation for continuous growth and development.
The region's location is optimal. In addition, the availability of highly skilled employees and their willingness to settle in the region permanently are vitally important factors which have convinced many companies to establish operations in the Tampere region and stay for good. Thanks to its many universities, Tampere can guarantee a large volume of highly skilled labour both now and well into the future. Cost of living expenses are also lower here than in the Helsinki region. These are only some of the reasons why national surveys have found the city to be both Finland's best place to live and the country's number one travel destination.
An important concentration of technology knowledge
The region has a long history as a manufacturing centre, a wealth of manufacturing knowledge, and is home to a long list of manufacturing companies. In addition, the region's ICT competences, world class technologies and well-functioning cooperative frameworks provide it with a great opportunity to participate fully in the creation of both the industrial Internet and intelligent machines. Europe's largest concentration of non-road mobile machinery can also be found in the Tampere City Region and the region is Finland's primary centre of manufacturing industry related knowledge.
Numerous industrial areas are located in the immediate surroundings of the Kolmenkulma area. Companies operating in these areas include: Sandvik Mining & Construction, Agco Power, Nokian Tyres (logistics centre), Avant Tecno, Huurre, Pilkington, Molok and Nokeval.
ICT companies operating in the Tampere City Region include: Intel, Microsoft, Nokia, Vincit, CGI, Qualcomm Atheros, Tieto, Accenture, Insta, Suunto, Ixonos, Digia, Tecnotree, Solteq, Symbio, Eatech and Basware.
There is a significant concentration of ICT knowledge in the Tampere region; 33,000 ICT specialists; 54,000 technology specialists.
Scandinavia's highest concentration of manufacturing industry is found in the Tampere City Region.
Finland is among the world's leaders in university-business cooperation and Tampere has long led the way in this activity.
Leading-Edges or Clusters
The Tampere City Region is a diverse centre of higher education. Other industries also conduct extensive R&D and product development in the region. Leading-Edges include:
Manufacturing
Intelligent machines
ICT
Health technology
Creative industries
Cleantech and energy
Nanotechnology